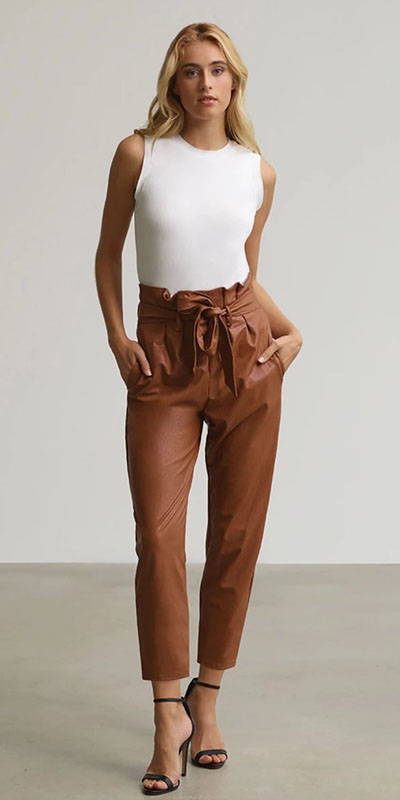 Faux Leather Paperbag Pant
Made from commando's signature four-way stretch faux leather, the Faux Leather Paperbag Pants are designed with a relaxed fit and tapered leg.
RETURN & EXCHANGE
Click here to review our exchange and return policy!
SEND A GIFT CARD
Send the love and buy a gift card for your favorite fashionista!
FOLLOW US ON INSTA!
Search @shopclotheshorse to see all of the latest trends!
Subscribe to our newsletter
Stay up to date on the latest content and new arrivals!